Cables Calefactores
Productos: Paralelos potencia constante | Autorregulantes | Serie | Drain Line | Abrazaderas calefactoras
Heating Cable for Asphalt Projects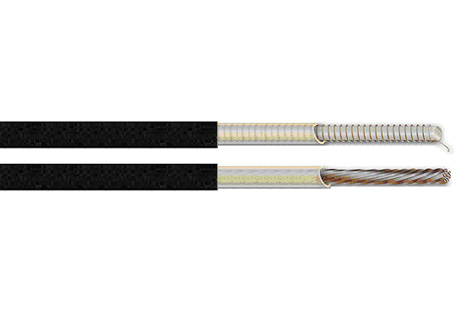 Characteristics
Series type heating cable
Minimum bend greater than 10 mm
Hard-wearing and flexible
Mechanical protection and earthing
From 0.07 ohms/m to 2500 ohms/m
125 V, 230 V y 380 V
Applications
These cables are commonly used in the construction sector. This version is ideal for being laid in the asphalt, in access ramps etc.
Cable structure: Silicone insulation series type heating cable Ø3mm + tinned copper metal braid + XLPE outer sheath.
To ensure that the cables have a long service life, it is recommended to use a control device.
Technical Features
Heating wire
Nickel-Copper or Nickel-Chrome
Dimensions cable
Outer Ø 6 mm
Cable structure
≤2 ohms/m - Stranded wires
>2 ohms/m - Spiral wound wires
Conductor insulations
Silicone elastomer
Outer sheath
XLPE
Permissible surface temperature
Up to 90ºC
Certificates
CE Certificate and Rohs Declaration