Cables Calefactores
Productos: Paralelos potencia constante | Autorregulantes | Serie | Drain Line | Abrazaderas calefactoras
Silicone Heating Cable with Inactive Copper Areas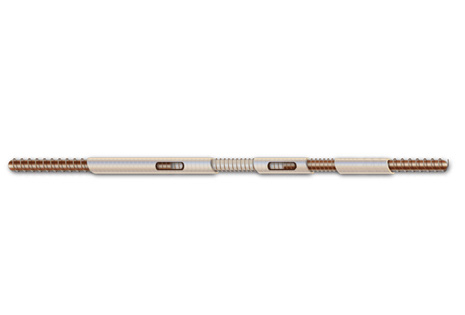 Characteristics
Series type heating cable with inactive copper areas
There is no extra thickness at the cold junction
Excellent connection surface
Power supply: Up to 30 W/m
On request up to 500 V
Applications
This cable is a flexible series heating cable with the particular feature of incorporating copper lengths inside it so as to create inactive areas which may subsequently be cut, providing an excellent connection surface.
These heating cables are mainly incorporated in household electrical or refrigeration equipment and special, mass-produced machines requiring protection against freezing or temperature maintenance.
Cable structure: Silicone insulation series type heating cable + inactive copper areas.
Technical Features
Heating wire
Nickel-Copper or Nickel-Chrome
Dimensions cable
From 2.3 mm to 4 mm Ø
Insulation
Silicone or high temperature silicone
Max. power
30 W/m
Voltage
Any voltage on request up to 500 V
Permissible surface temperature
From 70ºC to 200ºC
Tolerances
Power: ± 5 %
Diameter +0.1/ -0.1 mm
Length: ± 1%
Certificates
CE Certificate and Rohs Declaration